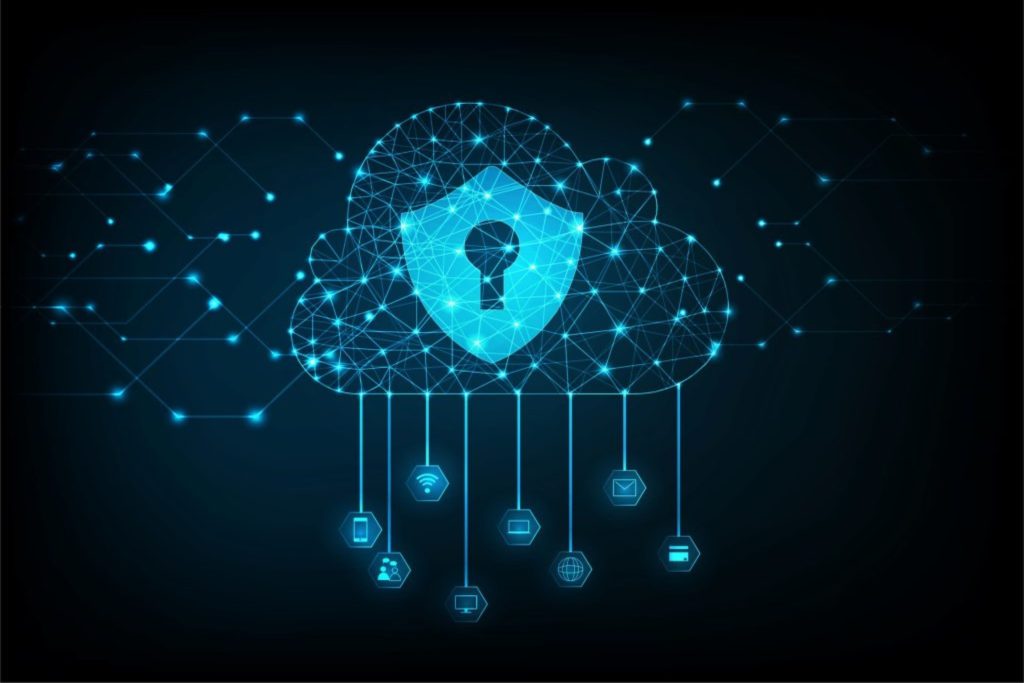 Time is our most valuable asset. No matter what business or field you find yourself in, regardless of where you live, this is a truism that spans the globe. And the last thing you want to do with your time is spent it worrying about how efficiently your infrastructure is running. Or how effective your software is. Or whether your data is secure and protected.
And yet, so many business owners and managers take these problems on themselves. They may hire internal IT teams, but that just adds to the time that they're spending on managing employees.
They have yet to realise the value of managed IT services, and how it can boost areas across their business. Take, for example, cloud storage security.
What Is

Cloud Storage Security

?

 

 
When businesses move their data into the cloud, many of them assume that it's innately safe there. Isn't that one of the benefits of cloud storage  – that it's more secure than keeping your data on-premises? 
In many ways it's true. Cloud storage is more secure – your data is less susceptible to hard drive failure and device theft, for example. You also have greater control and visibility over who is accessing your storage platform and the changes that they make. But that does not mean that cloud services are infallible. Moving your data to the cloud does come with risks that need to be mitigated and secured against. Risks like cyberthreats and data leaks, loss in transit, and human error. 
This is where security solutions for cloud storage need to be considered. And once again, businesses often feel that they need to take this security into their own hands, managing it themselves or hiring internal teams to do so. But the fact is that Managed Service Providers (MSPs) are in a far better position to intricately and effectively manage and monitor your cloud storage security as part of the holistic service that they provide. 
5

 Cloud Security Best Practices That Managed Service

s

 Providers Follow

 
There are plenty of best practices out there for ensuring secure cloud storage for business use. The right MSP not only follows these recommended practices but plays an integral role in defining future best practices as well. They work with you to ensure that your unique security needs are being met and exceeded. Here are just 5 ways that they do this:
Conducting Regular Cloud Storage Audits

 
One of the biggest threats to the safety of cloud storage is that businesses lose track of where and how their data is being stored. This is particularly the case for companies that are transitioning from on-premises storage solutions to the cloud. It results in multiple backups of data being created and moved from one server to another. But even businesses who have been using cloud storage facilities for years will often find that between their storage and cloud backups, OneDrive, SharePoint and Azure storage, it's easy for data to become lost or misplaced.
This is why conducting regular cloud storage and IT audits is essential to your cloud data protection. This another area where MSPs can be an asset to your business. Because Managed Services are not once-off solutions, an MSP like Solid Systems has a vested interest in continually monitoring, analyzing, and improving the solutions that you use. Cloud storage audits form part of ensuring that your data, and your business in general, remain a secure and compliant year in and year out.
Compliance with Data

Privacy

 Regulations

 
Data privacy and the protection of personal information is becoming an increasing concern for businesses around the world. Between the EU's GDPR legislation and South Africa's POPI Act, the laws surrounding the way that information is stored and processed are becoming increasingly more complex. Businesses are turning to experts in the field to advise them on the changes that need to be made to their technologies, apps, and storage facilities. And when you work with an MSP like Solid Systems, you have an expert at hand.
Based in South Africa and the UK, we have extensive knowledge of both GDPR and POPIA regulations. This puts us in the perfect position for ensuring that you have the best-encrypted cloud storage that meets all data privacy requirements. But it also makes us the perfect providers to turn to for advice on implementing your own restrictions beyond just data storage – ensuring that your technologies are POPIA compliant as well, for example.
Implementation of Security Features Like MFA

 and 

Encrypted Online Storage

 
If you've ever bought something from an online store or logged into a social media account, it's highly likely that you've already come across Multi-Factor Authentication (MFA). It's an extra security step that you're asked to complete after entering your card information or login details. Essentially, it confirms you really are the person you say you are. It can be a PIN sent to a cellphone or email address, it can be a fingerprint scan and, becoming more popular, it can even be facial recognition through your mobile's camera.
If you've ever had to enable MFS, you'll also understand that the process isn't complicated. You're asked to confirm an email address or cell number or to install an app on your phone. Quick, simple, easy. For one person. Imagine having to go through this process for all 50 of your employees! MFA is an essential step, for secure online file storage, but putting it in place can be a time-consuming and frustrating endeavour. Unless you use a Managed Services Provider who can implement batch authentications rather than needing to apply them to one user at a time.
MFA is also not the only security feature to ensure the safest cloud storage. Implementing end to end encrypted cloud storage can not only ensure that your user details protected, but if they do becomes compromised, your data will remain inaccessible to intruders.
These kinds of security features form part of the all-inclusive service that MSPs offer, and can see you taking advantage of secure online storage facilities, assured in the knowledge that your users' details and your encrypted cloud storage data are thoroughly protected.
Thorough Employee Training

 
Your teams are your first line of defense against cyber threats. But many businesses simply don't have the time to train their employees on the threats that are out there and how to tackle them. In fact, many South African businesses, in particular, don't understand the threats themselves. This has seen South Africa becoming a target for data breaches and ransomware attacks.
One of the core benefits of using an MSP like Solid Systems is our focus on training. We work together with your teams to enhance their understanding of email security and cyber security threats and how they can be prevented. We even help you to put plans in place that will see your teams reacting to threats efficiently, and bringing your systems back online if a disaster were to occur.
Proactive Monitoring and Instant Alerts

 
Reactions always come too late. A large part of ensuring the best secure cloud storage is detecting breaches or unauthorized access before they can become a larger problem. But most businesses do not have the tools, or the time, at their disposal to constantly monitor activity.  
MSPs already have these facilities available to them, and putting them in place for your company is a simple process. They can ensure that any activity on your cloud storage is tracked and monitored, and even set up instant alerts to advise you when unauthorized activity is taking place. This sees threats and attackers being stopped in their tracks before any significant damage can be caused. 
Who better to keep your infrastructure secure in the cloud than Microsoft themselves?
Learn all about Microsoft Azure storage solutions.
Who Can You Turn to For Managed Services?

 
As a Managed Service Provider and IT support company with over two decades of experience in helping businesses to manage, maintain and enhance their technologies, Solid Systems is in a perfect position to offer expert advice, guidance, and world-class service. We help you make sure you're spending your money on the right technologies, maximizing their advantages, and ultimately making more money while minimizing the risks of the modern workplace.
Ready to step into the future with confidence? Contact us today.